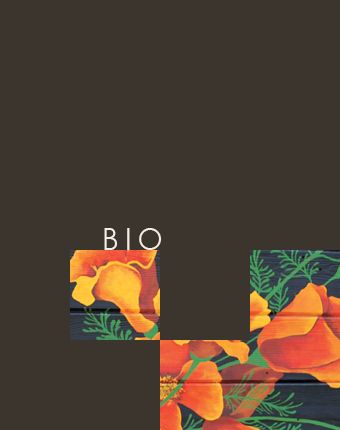 A B O U T P A T R I C K
Patrick was born in the small west coast town of Los Angeles. Following his dreams, he moved to California's Central Coast to study Graphic Design with the Mustangs at Cal Poly San Luis Obispo. Armed with his degree, he was turned loose upon the world and began making mischief as Senior Designer at Arabian Horse World magazine.
And there he would have stayed, amidst the natural beauty and ever improving vintners, but love called him back to his hometown. Upon his return he continued his foray into the world of magazine layouts, working as Art Director on several business-industry radiology magazines.
But when his wife got knocked up, he gallantly volunteered to work from home, giving freer reign to his creativity while simultaneously being available for urgent diaper changes. This freedom allowed him to continue leveraging off of his skill and experience in magazine layout and move into the broader world of branding and general design. Fortunately, his reputation was such that all of his previous employers continue to hire him on a freelance basis, keeping the kiddo in pacifiers.
So if you're looking for a designer willing to step outside the box in new and modern directions, while keeping one foot planted in the practical, Patrick Walling is your man.